Showcase your magic on one page
Make gorgeous landing pages in minutes. No coding knowledge needed!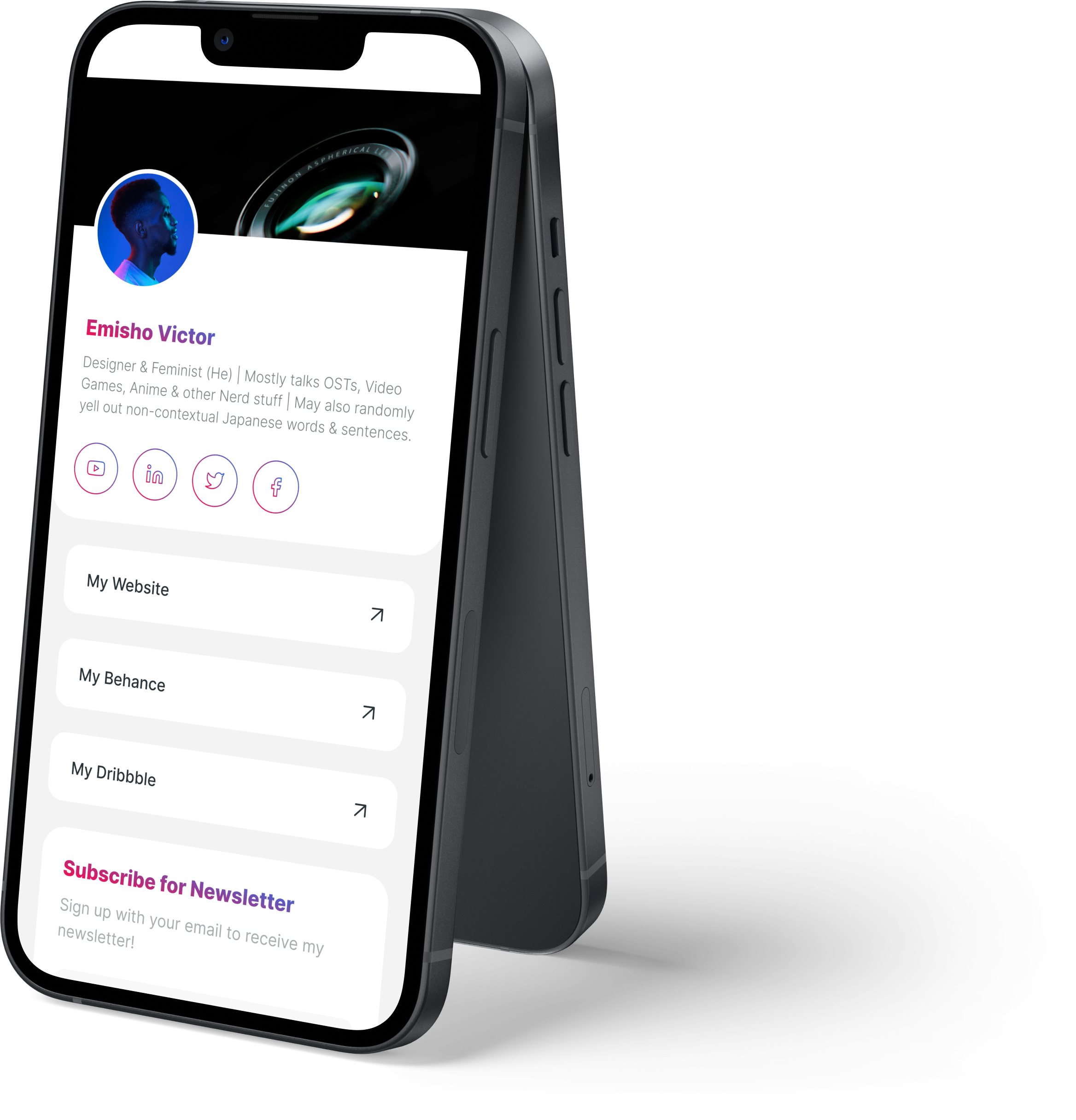 Pagechap is made for
Who is Pagechap for? Well, it's for everyone. Sharing a lot of content at a time can be tricky, and that's why we're here to help. No matter what kind of creator you are, you can trust us to help you pass your message across. If you have something to show the world, Pagechap is for you.
Why Pagechap?
A stress-free way to show your followers your content
Create and design an attractive and easy-to-use website on your phone in less than no time. Pagechap offers you a simple way to show multiple types of content in one link, with no need for coding or web design skills.
Find out how many people are staring at you
With our analytics feature, find out how many people are clicking on your links and what links are the most popular!
FAQs
How is Pagechap different from other one-link tools?
Sign up to our Newsletter